Our team of dedicated specialists will build devices to customer specification following our stringent installation check sheet. This same team also manage the complete installation process from site surveys, pre-install and delivery, to networking and training.
All devices are carefully transported in our own vehicles all fitted with state-of-the-art tethering equipment and tail lifts by our fully insured and Advanced DBS checked personnel. Our flexible approach allows you to be completely in control of the new device installation process.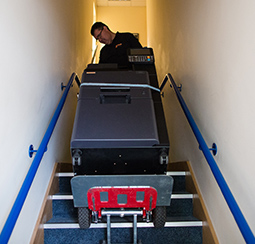 Stairs? Not a problem! Our installation specialists are fully trained to use specialist electric lifting systems from Liftkar, enabling them to lift even the largest of our multifunctional printers up 25 flights of stairs in one go.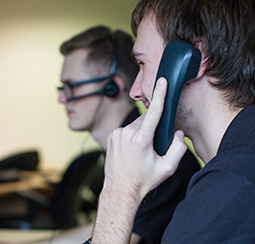 You want to deal with the networking? Sure, choose as much or as little support as you require! Whilst our technicians are fully trained to network all devices, we can stop at whichever stage you like. If you'd like us to deliver the devices and make them 'Green Button Ready' then that's where we stop.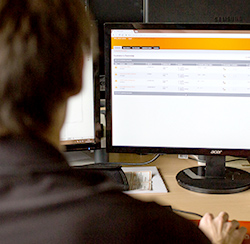 Complex IT requirements? Not an issue for us! Our installation team are fully trained to network in most print environments and can work closely with your IT teams to ensure smooth and quick integration of the devices onto your customers' networks.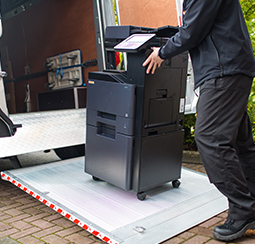 Old equipment to remove or relocate? We're happy to help! We can arrange for the re-site of any of old equipment, delivery to an alternative location or dispose of it, safely, in accordance with the WEEE Directive.