Ask anyone what MPS means and you will receive differing answers…
At UTAX we will work with you to understand exactly what you are spending on print and where you are spending it. This information can then be used to design a print solution that will cut costs, reduce inefficiencies and provide a better working environment.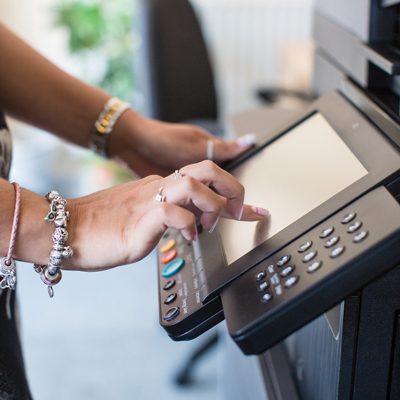 The Benefits of Managed Print Services: Why Use MPS?
When faced with the laborious task of installing and maintaining a fleet of printers, it's little wonder organisations ask for help. Thankfully, the cost and complexity of print management can be reduced thanks to Managed Print Services (MPS), customer can;
Save time and improve efficiency
Reduce costs and save money
Improve productivity in your organisation
Reduce capital expenditure and improve cash flow
Reduce your environmental impact / footprint
Be more agile
Improve information security
Direct Service
Technically designed to support you
Our Technical Services department offers a wide range of support services to support our partner network. We are the perfect technical extension of our partners' businesses at many different levels.
The UTAX Direct Service operation was set up to allow authorised UTAX Partners to outsource their service offering without compromising on quality or efficiency.
By using our service operation, you have access to highly-trained specialists with unrivalled expertise in the maintenance and support of UTAX equipment. Unlike third-party support companies, all our technicians (field, installation and IT support) are 100% dedicated to supporting our products and are, in fact, directly employed by UTAX.
The support available is multi-faceted and can come as individual elements or combined to provide a complete package. Our service is as individual as you are.
Our service can be deployed in various ways, such as:
Total support – to manage your entire device fleet for you
Geographical support – to cover devices outside of your normal geographical area*
Niche product support – for devices not commonly supported
SimplyToner** – to provide a just in time supply of toner whilst allowing you to maintain control of the service operation
*UK mainland only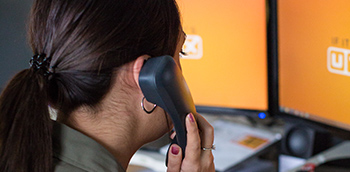 Service Control Centre
The first people your customers speak to when they ring the dedicated number is our Service Control Centre. These efficient and friendly staff manage the day-to-day running of our entire Service operation. They are responsible for managing all toner requests (either directly from customers or through our state-of-the-art automated monitoring system), booking and scheduling both service jobs and preventative maintenance visits and coordinating our Triage Team, IT Support staff and Field Technicians.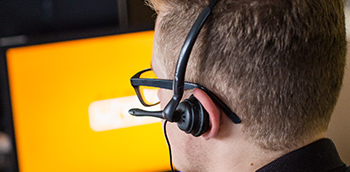 Call Triage
Once a service call is placed, our Triage Team will contact the customer to confirm the issues they are having and attempt to provide a remedy remotely. Currently, 25% of calls are resolved in this manner, without the need for an on-site technician.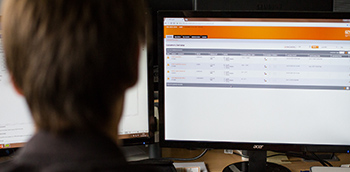 IT Support
For any clients, that don't have their own IT support team, UTAX can provide IT Support at an additional cost, if required. The IT Support service is a telephone based diagnostic service, operating on a dedicated number for the remedy of issues related to printing, faxing and scanning with any UTAX device. We will identify and diagnose issues and problems as well as setting up basic scanning and printing functions including basic tuition. If necessary, our IT Support technicians will connect remotely to the affected device using both Remote Access software and our proactive monitoring system.

Field Technicians
Our nationwide team of UTAX employed and trained technicians are on hand in the unlikely event of issues with your customers' devices. All our technicians are highly skilled with many years of experience in maintaining printers, copiers, multi-functionals and associated peripherals.
Centrally controlled from our Service Control Centre in Swindon, our experienced field technicians carry a comprehensive van stock of manufacturer original spare parts and quality tools to enable them to fix, on average, 95% of issues on their first visit –ensuring downtime is minimised.
Driving in company liveried vans and in company uniform, all our technicians are issued with official UTAX photo identification, including details of their Advanced DBS clearance number. Their details can be checked with us at any time with our Service Control Centre.

SimplyToner
For those UTAX partners who have their own Service department but would prefer not to handle the logistical management of toner supply, our SimplyToner offering fits the bill perfectly.
Operating under the same cost per page model as our full service offering and utilising our automated monitoring systems with Intelligent Order Management, toner is supplied on a "just in time" basis, usually before the customer is even aware that supply is running low.
Offering the ultimate flexibility, it is possible to combine our offerings and select the service most relevant for each customer.