UTAX UK Ltd. are committed to the health, safety and welfare of all employees, contractors, and customers. Health and safety is in everything we do, from the design and manufacturing of our products to installation and maintenance, we ensure we are conforming to all directives and standards. This not only follows our philosophy but allows us to build and maintain relationships of mutual trust with all of our stakeholders.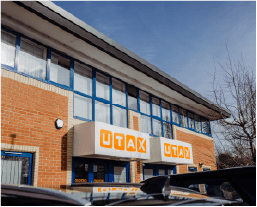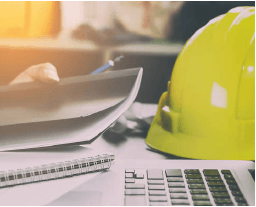 Our overall health & safety objective is to minimise the number of instances of occupational accidents and illnesses and ultimately to reduce them to zero. We endeavour to do all that is reasonably practicable to achieve this.
We understand that the success of our health and safety objective relies on the competence and cooperation of our staff. All staff are consulted on health and safety matters and are fully trained in their role and their responsibility for upholding our health and safety objective.
Safety is at the core of the design and manufacturing processes for our products.
Documentation detailing the safety of our products are published on our website:
Certificates of Conformity for our products detail the EU Directives and Standards to which our products comply, indicating the CE & GS declaration and markings.
Product Operation Guides detail the safe use of the product.
Safety Data Sheets are standard health and safety documents, available for all hardware products and toners.
Our Installation and Direct Services teams are fully trained and competent, to ensure installation, service and maintenance tasks are performed safely.
Our processes are regularly reviewed, and the risks are assessed and managed to prioritise the safety of our team, our products, our customers, and their premises.
Our hardware products are categorised as "Portable Appliances" as defined in the Electricity at Work Regulations 1989. The Regulations require that electrical systems and equipment must be maintained, so far as reasonably practicable, to prevent danger. This requirement covers all items of electrical equipment including fixed or portable equipment.
All our hardware products are fully tested at the end of the manufacturing process to ensure they are fully compliant with the Regulations, and our Installations team perform visual inspections during the build and installation phases.
Our customers should perform their own assessment to determine the appropriate maintenance intervals for each device, including the separate power leads provided with each hardware product, considering all relevant factors such as, but not limited to, the environment, frequency of use, frequency of portability.